Basic Human Needs
+
Spiritual & Educational Foundation
+
Sense of Family
Kenya Kids at Rongo
Voice, Hope, Future
About Kenya Kids at Rongo
Kenya Kids at Rongo, Inc. is a 501 (C)(3) non-profit corporation operating in Louisville, KY since May 2017. We have strong ties with St. Matthews Episcopal Church (SMEC,) Louisville, KY.
The focus of Kenya Kids at Rongo is providing financial support for the operation of Ebenezer Children\'s Center outside of Rongo, Kenya.  Ebenezer is a product of the faith, vision and long-term commitment of Kenyan Daniel Ochieng and his wife Damaris.  Daniel and Damaris live on-site with their family and are responsible for the management and supervision of Ebenezer operations.  We are truly thankful for their diligence and dedication. 
Ebenezer provides for the basic human needs of 60-75 Kenyan orphans. Young children attend an on-site primary school.
In addition, we support tuition-based secondary school and university education opportunities for older Ebenezer orphan scholars.
Success Stories
Meet Overton
"My name is Overton Omani Oluoch. Currently enrolled at the University of Nairobi pursuing a degree in fisheries in aquaculture management, year 2. I came Ebenezer back in 2007 when I was in class 4, since then have experienced a lot of changes, both physically and mentally.
More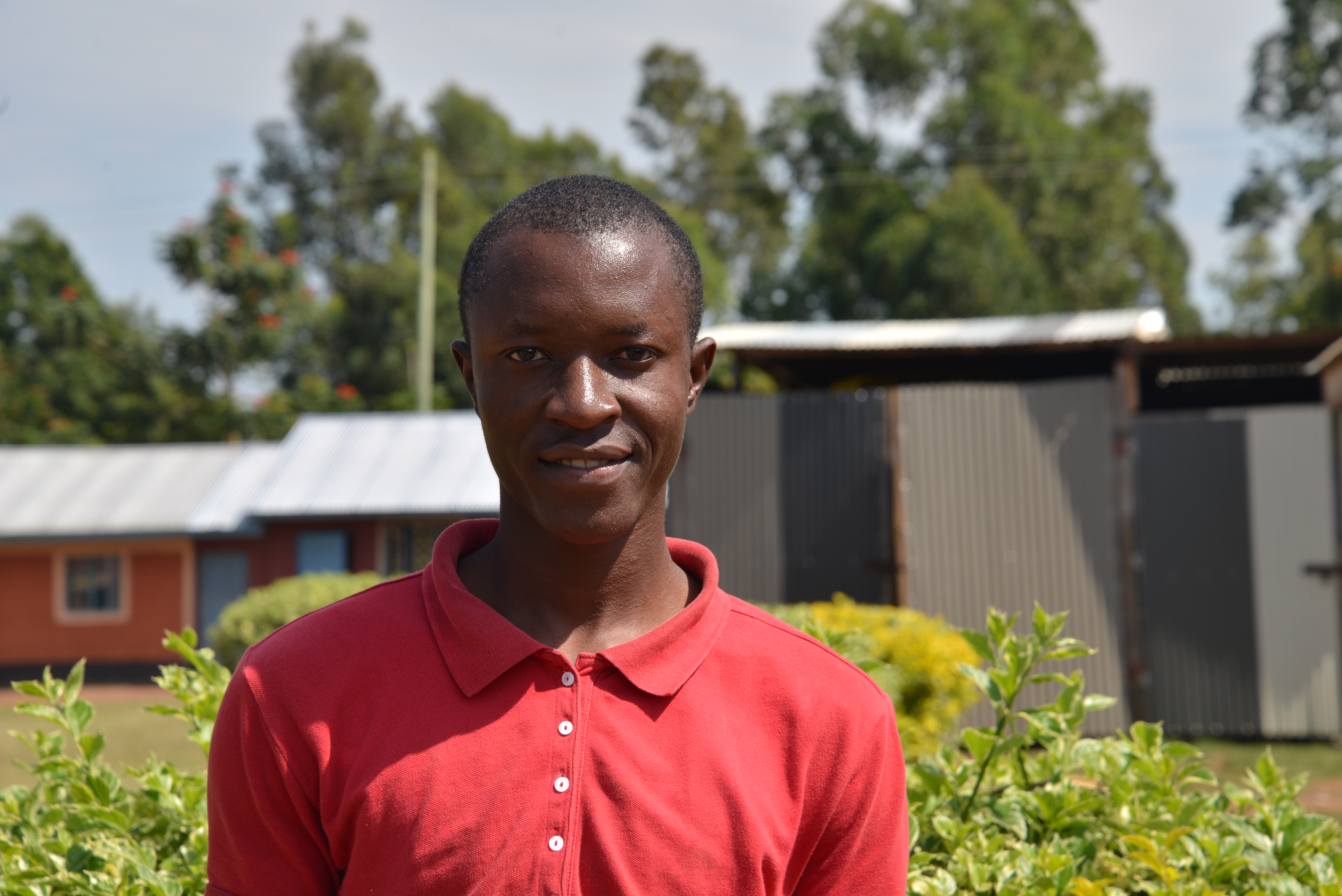 Help Us Create More "Success Stories!"
$50.00/month covers the monthly
expenses of an Ebenezer orphan living on-site.